Can you imagine how it would feel to be financially secure? My Awakened Millionaire Academy review gives you a glimpse of what Dr Joe Vitale can make possible for you when you take action and follow his teachings.
Let's get started by first taking a look at what it means to be financially secure.

It's quite possible that you have experienced what it's like to receive a bill for something only to find you don't have the money to pay it. Even more likely is you have experienced walking past a store and seeing an item in the window that you wanted to have but didn't have enough money to go in and buy it.

These two seemingly commonplace examples highlight what it is to not be financially secure, or to enjoy true financial freedom.
To put it simply, financial freedom or financial security or independence is being in possession of adequate funds to pay for anything you need, whenever you need it and never having to worry about not being able to afford something that you want or need.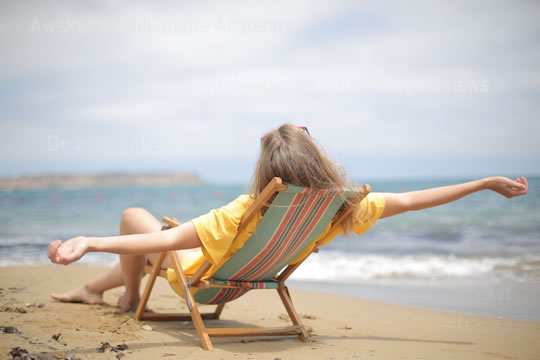 You may have a great job that pays well, but despite that you may still find yourself getting to the end of the month with very little of it left to spend. You could be locked into several money-draining situations such as paying a mortgage, car loan, credit card debt for instance and still have to find spare cash to pay all your monthly bills.

Don't forget you also need to buy food, clothes and anything else you need or want.

That's a situation most people find themselves in. Their job is the sole source of income and the wage never seems to stretch far enough to cover every expense, no matter how great that wage may be.

What if you could increase your income to the point where every expense is easily covered and there is plenty left for you to enjoy however you want? You can, you know!

That might sound like a wonderful dream situation to be in, but it's a realistic position that you can be in. You just need to know how to break free of your current limited and restrictive financial situation and open the way to complete monetary freedom.

How is that possible?
To increase your income, you first need to be fully aware of what your current circumstances are. You need to know what you need to be making in order to break even. Then you need to know what you need to exceed your financial needs.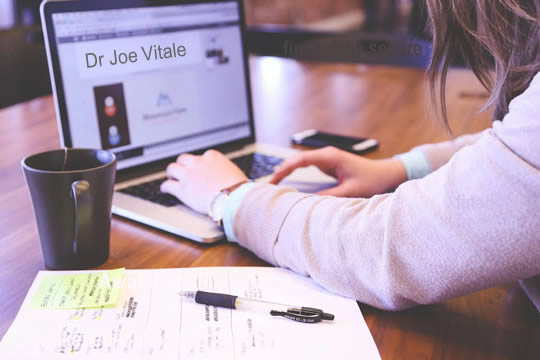 You could go back to school in the evenings and take a course on economics, business studies or something similar and that would be a better thing to do that doing nothing. You could also take any one of a number of online financial courses too.

However, while most conventional methods of learning about finance will help you gain a better understanding of money, they won't show you how to elevate your financial situation to the place where you literally have more money coming in than you can realistically spend.

To be truly financially free, that's the situation you need to be in.

To have more money than you can spend!

And to have that money continually replenishing itself so no matter how much you spend, you will keep making more!

Now is the point where you're probably thinking to yourself that you need to learn how to achieve that level of financial security. But who teaches that stuff?
It just happens that I know of an extremely powerful and effective training academy that teaches exactly the subject that you want to learn about.

It's creator is none other than Dr Joe Vitale, the Law of Attraction Certification course creator who is also known in the business as "Mr Fire." That's because he's such a powerful motivator and teacher in this field.
Dr Joe Vitale is a rather special kind of person. Here is a man that has carved out a name for himself as a highly sought after personal development trainer, author of several top rated self help books, creator of a number of online courses and training programs from the Law of Attraction to a Ho'oponopono certification course for example.

He is also a clever marketing strategist who has promoted himself as his own brand to become a self-made millionaire in his own right.

All this has been achieved after hitting rock bottom and becoming homeless and living in poverty for around ten years in Houston, Texas. He turned around the limiting beliefs and self-sabotaging thoughts that were behind his downward spiral into that dark place to drag himself out of poverty and up to the spiritually fulfilling and happy place he is today.

One of the books he authored, "The Awakened Millionaire" is the basis and inspiration for the Academy that followed to include training and mentorship for those willing to learn from his wisdom. You can find out more about Joe at his own website where he also provides information on his other courses and training material.

Let's look at what you can expect to learn from Joe's Academy.
The basic emphasis of the course is for you to learn to embrace a money-oriented mindset that will help you to literally attract money to you in ways you may not have realized existed before.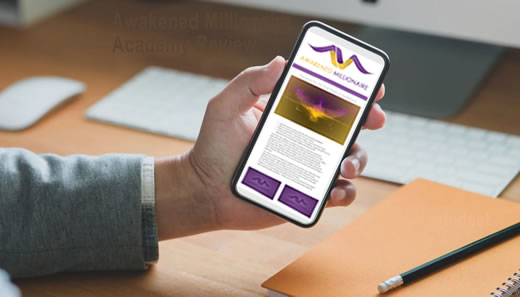 The tuition itself consists of 15 video training modules featuring Dr Joe Vitale that explain the simple and proven steps necessary to unlock what he calls the "Awakened Millionaire Mindset." This is important to provide you with a path you can follow that leads to more money and spiritual growth while giving the concept meaning and purpose in a way that most people will understand and absorb relatively easily.

You will learn how to master the formula that opens the millionaire mindset. This is what you need to increase your income potential through a combination of spirituality and money awareness.

All personal growth starts from in inside.

You must first learn how to awaken your internal spiritual power, passion and soulful meaning and turn it to aiding in your own growth both spiritually and financially and this course teaches you that. Once you know how to harness that power, you can then begin to use the power within to create your reality without.

The educational experience you'll get from this academy is transformational, engaging and powerful while also being interesting and fun to be a part of. What's more, you will enjoy amazing support from Joe because he won't let anyone get behind!

There is high-tech accountability to help you to work your way through the course material feeling motivated and excited. You can experience a great new paradigm of elevated achievement with every step of the way.

To further amplify your success throughout the course, you'll earn rewards of a variety of forms such as points, bonuses, badges and awards upon completion of each module. There is ample research-based evidence to show that reward vastly improves success.

To really help you to increase your learning potential, each module has a short mental programming audio to implant core elements of the millionaire mindset deep within your subconscious mind. This is a well documented technique that can help to maximize learning and progress.

All of these elements have been integrated in combination into this powerful training program. The result is that you are immersed into a total-brain-entraining experience that amazingly triggers what Joe calls "the Intentional Transformation."

With Academy membership you get access to a private Facebook mastermind group where you can get and exchange ideas and advice while benefiting from the ongoing support from Joe and the community made up of like-minded individuals all striving to achieve their greatest version of themselves, as are you.


Note: The author an affiliate of the Awakened Millionaire Academy and earns commission from qualifying sales.

While the training and learning experience on this program are powerful and effective in their own right, there is always room for some helpful bonus material to add even more desirability to this already potent educational course. Here's what you also get:
You get two live mastermind calls, one on one with Awakened Millionaire experts.

The first step to fully awakening your own millionaire within is mastering the new money-attractive mindset.

The next step is obtaining the tools and strategies to help expand and elevate your own spiritual wealth and the life-transforming impact it will have on your life.
You get instant access to Joe's bonus video training modules. These videos feature celebrated experts in wealth, business and performance, spirituality and passion.

Here are some of those experts:
Mary Morrissey
Vishen Lakhiani (of Mindvalley)
Joe Sugarman
Brad Yates,
Vicki Howie
Randy Gage
Dee Wallace
These are the people that are already enjoying the benefits of a wealth mindset and spiritual fulfilment and they are more than willing and happy to share their knowledge with members of the Academy.
If you were wondering how you will experience life as an awakened millionaire and what the benefits to elevating your mental abilities to a mindset that literally attracts financial freedom to your life, here are some pretty awesome points:
You get to wake up each day with the incredible Awakened Millionaire Mindset. It fills you with untold joy, enthusiasm and the kind of inner serenity that only comes from truly knowing that you have achieved a state that places you into the financially free bracket.
Each day will literally be a new journey of increase and transformation for you.
You combine a spiritual awakening with true financial independence. That's a fusion that removes one of the greatest causes of stress in modern life: no more worries about
money!
Continually discover new ways to maintain your spiritual and financial growth and keep expanding through the creation of ideas and plans for self-fulfilling increase.
Be plugged into an intimate community of active, like-minded individuals on the same path of uniting money and soul as you are.
Wake up feeling exhilarated each day, excited to be able to serve others while doing something you are truly passionate about.. At the same time, nothing much beats the excitement of all of the new money coming into your bank account through your passion.
Enjoy living the ultimate lifestyle, experiencing true financial freedom combined with deep, soul satisfaction thanks to the fulfilment that spiritually-energized money and total financial security can give you.
All this and more is waiting for you inside the Academy to learn and incorporate into your life.
One of the truly cool features of this type of online training program is that as soon as you join the Academy by signing up and completing your payment details, you will get instant access to the academy members portal. Inside the portal you will find all the training modules laid out for you to get started right away if you wish.

The first training module will automatically unlock so you can jump in right away. Each module is then unlocked upon completion of the previous module, one at a time. That's to help you move through the training in the right order while not being overwhelmed by so much information being presented all in one go.

There is training audio material for mental reprogramming in each module created by world-famous hypnotherapist and NLP practitioner Dr. Steve G. Jones. This has the effect of taking the conscious transformation given to you by Dr. Vitale and allowing your subconscious mind to absorb it in a way that is most accessible for the ultimate full brain awakening.

You work your way through the training modules one by one at your own pace. That way you gradually increase your knowledge and understanding of the course material while incorporating it into your own mental process to create that sought-after millionaire mindset of the financially independent.
In this program, Dr. Vitale provides critical fundamental principles that can virtually ensure success at almost any entrepreneurial pursuit. However, he does not provide specific advice on how to start or grow a business.

You will, however learn how to generate your own ideas and formulate your own plans on the kind of business venture you can pursue. The next step then is to take action on the ideas you create.

To explain this simply, the course itself gives you access to the wealth mindset to work with, but it is up to you to take the next step and take action to put into practice what you have learned. Only you can know what your passion is and where to direct it to produce the financial powerhouse that you desire.

While it is perfectly normal and human to want someone to literally hold your hand from A-Z, that won't actually get you very far. In the real world, no single individual ever made anything of themselves by being handheld.

The drive, the passion and the creativity must come from within you to produce a financially sound future that you can feel satisfied and proud of having been the author and the builder of your own dreams.
While there may be numerous examples of training video and written text on how to grow your own financial acumen available online, few in any of them will really teach you how to develop your own mental power and wealth mindset to realize your true potential.

One exception is Joe Vitale's Awakened Millionaire Academy. It goes much further than merely teaching you how to make some money by doing this or that.

It teaches you by training your brain to think like a wealthy person and to act like someone that has no worries about their financial situation because they are financially independent and free. This is priceless knowledge that once learned and understood, will set you on the right path to financial security and freedom.

You can purchase the course online simply and quickly and take advantage of a little-known discount offer that I have in my possession by clicking the promotional link below.


Note: The author an affiliate of the Awakened Millionaire Academy and earns commission from qualifying sales.

There is also a fail-safe guarantee that if you're not completely satisfied with the course, you can return it within 60 days of purchase and get your money back. So there is literally no risk to you for obtaining access to the Academy and giving yourself a life-changing opportunity that few will ever have the chance to enjoy!

(TOP)